Plenary Speaker:

Mike Doyle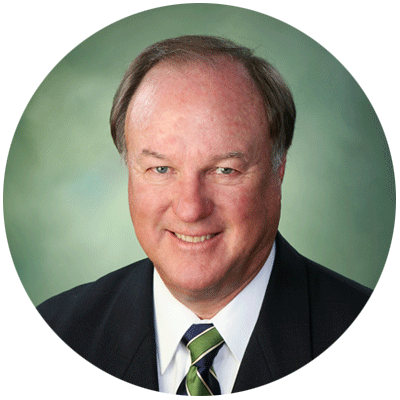 Mike Doyle
Founder / President / CEO
Cornerstone Assistance Network
Fort Worth
Church Mercy Ministry:  Members Only?
While it is clear in scripture that we are to extend mercy to those within our Church, Christ intended us to show the same mercy and grace to those "in the world" regardless of their response. The problem some local churches have is they do not have:  1) the staff, 2) the knowledge, or 3) the resources to meet the needs of everyone so they yield to the temptation of not doing anything. See how, through the use of an Intermediary Organization, thousands of non-believers are being served the message of Hope in local communities.
About Mike
A Fort Worth native, Mike has been married 47 years to Kay Doyle, Mike is the father of three sons, grandfather of 11, 6 boys and 5 girls. He is a Sunday school teacher at North Richland Hills Baptist; deacon at North Richland Hills Baptist Church; discussion leader at Bible Study Fellowship; and a former play-by-play announcer for Birdville Independent School District (football, basketball, baseball) on Citicable North Richland Hills Television.
Mike is Founder, President and Chief Executive Officer, Cornerstone Assistance Network; past Chairman and President, Tarrant County Homeless Coalition; Past Chair and Board Member, Texas Homeless Network; Current Chair of the Tarrant County Reentry Coalition; Advisory Board Member, Indiana University, School of Philanthropy, FASTEN Program; board member Workforce Solutions for Tarrant County; President Bush and Governor Perry's appointee to the Interagency Council for the Homeless in Texas, currently serving as its' Chair, and served as the Texas Liaison to The United States Interagency Council for the Homeless in Washington, DC.
Mike received the President's Silver Medal from The President's Council on Service and Civic Participation in 2007 and The Kathy Reid Award from The Texas Homeless Network for an outstanding body of work around homelessness at the local, state, and national levels in 2007.
Cornerstone has been featured in two publications: Welfare of My Neighbor by Deanna Carlson at The Family Research Council and Empowering Compassion: The Strategic Role of Intermediary Organizations in Building Capacity Among and Enhancing the Impact of Community Transformers by Dr. Amy Sherman of The Hudson Institute. Mike was voted Executive Director of the year in 1998 by the Texas Homeless Network.